1
« on: January 13, 2014, 10:12:17 PM »
For Elric's patch, if we want the video transition from the Holy Stone video to the title screen to be smooth, we need to clean out the part that says "THE WAR OF THE LIONS". Unfortunately, we will need to do this frame by frame. The entire transition is about 40ish frames, but I believe only the last 24 frames need to be edited.
Here are 3 sample frames, taken from the beginning, middle and end of the transition: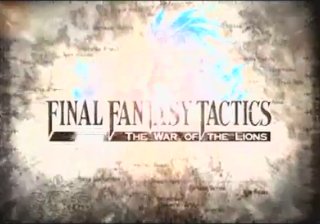 If you are willing to take up this daunting task, please download the attachment below and give it a crack. Please leave the images in BMP format. Message me or Elric if you have any questions.